Forty-Six Hours at Sea
Forty-Six Hours at Sea
For months, I had been romanticizing cast off. Philippe would pull out of the slip one last time as some of our marina neighbors (who have grown to be some of our closest friends) waved from the sterns of their boats. Keith and I would stand at the bow to check for fairway traffic and soak in the gravity of our departure. I would likely be sobbing, but my slick new sunglasses with mirrored lenses would obscure my tears. It would be a warm evening with the sun low in the sky, casting shadows across the bay as we raised the sails and clinked glasses of champagne on our last pass under the Golden Gate Bridge.
Reality set in on Wednesday evening, about 20 hours before we were set to depart. We'd been working like dogs all week, and there was no end in sight. In an unfortunate turn of events, the week before cast-off was the busiest week I have ever had at work. Philippe and Keith (who was also having a busy week at work) were mostly on their own to finish up last minute projects. We were all working incredibly long and exhausting days – and feeling like we were only slipping further and further behind.
We texted Kayley, our new crewmember, at 1pm on October 5 (cast-off day!)
Carolyn: "Hey! Just checking in to see what your ETA is. No rush. Surprise, surprise, we're a bit behind."

Kayley: "Haha ok I'm running a tiny bit late as well…"

Carolyn: "Great. No rush :-)"
What we failed to disclose was that "a bit behind" actually translated to "13 hours behind". Philippe (in traditional Philippe fashion) later asked Kayley at what point she felt most hesitant about going sailing with us. We all had a good laugh when she indicated that it was when she first stepped on our boat and thought, "woah, you guys weren't kidding when you said you were running behind".
Kayley was a total trooper, though, and with her help we managed to pull out of our slip under the light of a full moon around 2:30 am on October 6.
Philippe and Keith held down the fort during our overnight motor to Half Moon Bay. We arrived right at sunrise and picked up a mooring ball for the day. After refueling in the afternoon, we raised our sails with aspirations of making it to Santa Barbara if the wind and weather held.
Lucky for us, it did. We spent the next forty-six hours taking four-hour shifts. We always had two people on watch, which allowed us to have a little more freedom and company. I, for example, was on watch from 4-8 am, 12-4 pm, and 8 pm – 12 am. During the morning shift, I overlapped with both Philippe and Kayley (from 4-6, I was with Philippe, and from 6-8, with Kayley).
During our time offshore, I suffered two short bouts of seasickness. I have never been seasick before, and I am absolutely positive that no one in the history of sailing has ever felt as crummy as I did during my mal de mer. When the sickness passed, my change in demeanor was palpable. One minute I would be cursing our decision and vowing we'd cut our trip short so that I could put my feet back on land, and the next I would be wholly content – rapt by the swell of the waves and the vastness of the sea around us. In any case, I hope to never be seasick again.
We had a few magical moments, like when a whale emerged in full breach right in front of our boat, alerting us to the nearby pod that we watched as we sailed past. We also had a few issues, like when our spinnaker pole detached itself from its place on the mast and our jib sheet got caught around our dinghy pontoon. Overall, our 46-hour sail was uneventful. We rounded point conception during the wee hours of Sunday, October 8. We were ushered into the Santa Barbara harbor surrounded by a pod of hundreds of dolphins, many of which jumped and played at our bow.
We've been in Santa Barbara for four days now – working, projecting, organizing, and getting ready for the next leg of our adventure. Tomorrow we leave for Santa Cruz Island, part of Channel Islands National Park, and then we'll make our way to Long Beach.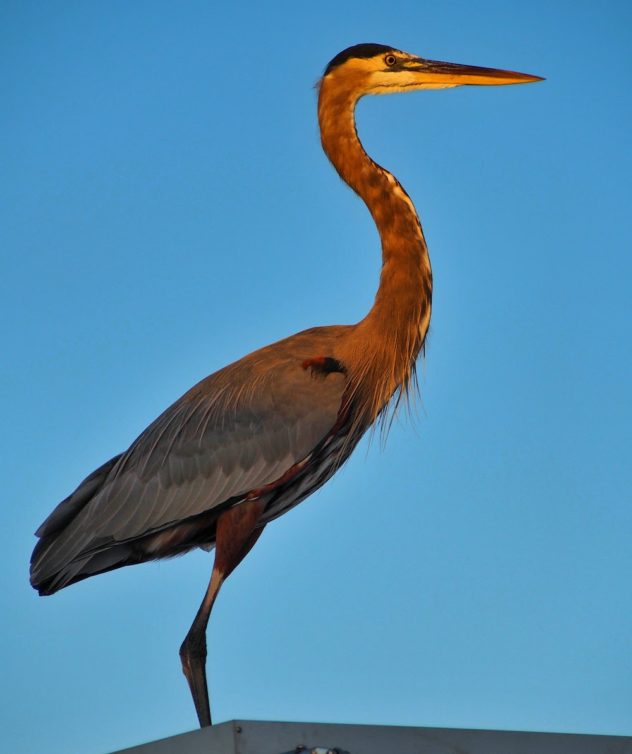 Cast off wasn't glamorous. Our marina neighbors were sleeping in their bunks, we were too cold and tired to toast, let alone drink, glasses of champagne, and we didn't even raise a sail until we were leaving Half Moon Bay… But we're doing it. We exited The Gate for the last time, and we're headed for Mexico.