"Christmas" in Zihua
"Christmas" in Zihua
We arrived in Zihuatanejo anchorage in the early afternoon and dropped our hook near the outer edge. There were probably 20 boats in the anchorage when we first arrived. We took Untethered right to town, and literally met Alfonso and his friends before even reaching land. Our guide book describes them an "enterprising group of locals". Essentially, they play cards and consume substances at the beach all day, but when you bring your dinghy into shore one of them runs out to meet you in the surf and helps you carry it up a little ways. They "watch" it during the day, and help you carry it back out when you're departing. They are good guys, and they loved Philippe's beard. They quickly took to calling him Santa Claus.
We spent our first couple of nights hanging out with two other young Ha-Ha boats, Gettin' Knotty and Cinderella. We wandered around town, tried a few restaurants, and enjoyed an evening at GuitarFest, which happens annually and brings a big crowd.
On our third day in town, my good friend from graduate school, Steph, and her husband, Andrew, flew in to stay with us on Untangled. It was so nice to have guests! Neither of them had been on a sailboat before. For the first few days they mostly entertained themselves, since I was still working. When the weekend rolled around, we went for a day "sail" to Isla Grande (Isla Ixtapa), where we anchored, snorkeled, and drank too-sweet margaritas at a little palapa. We tried to raise the sails on the way back to Zihuatanejo to show Steph and Andrew what it's all about, but unfortunately we just didn't have enough wind.
We spent Sunday on a nice long bike ride in Ixtapa, the neighboring town. This was a big highlight for me, as we rode through dedicated conservation land. Not only were the paths well-maintained and car-free, it was the first time in many months that we've been in an area I would describe as forested. Philippe and I also opted for our first tandem bicycle experience, which was a trip. It took me about half of the ride to get comfortable with the fact that I couldn't steer or see anything in front of me, but once I got the hang of it I had a blast snapping photos while Philippe did most of the hard work.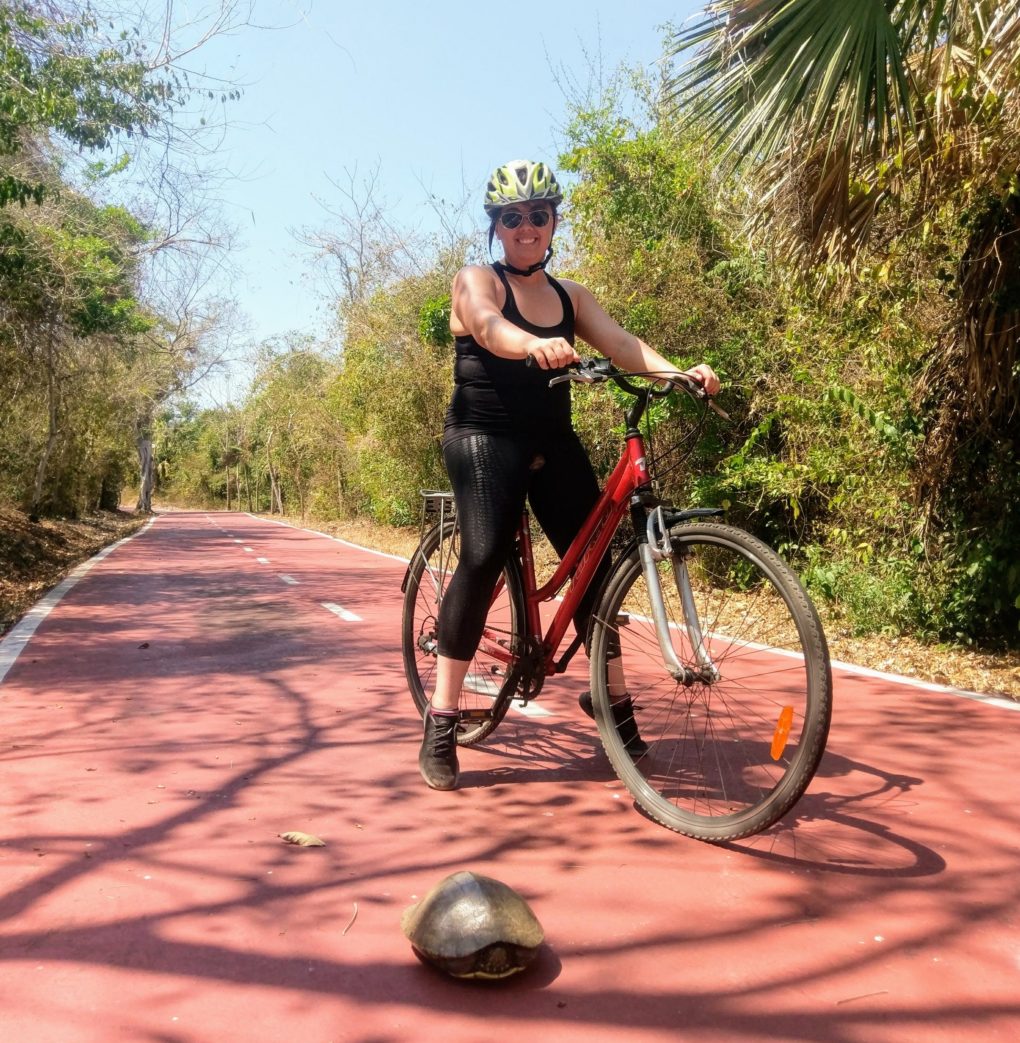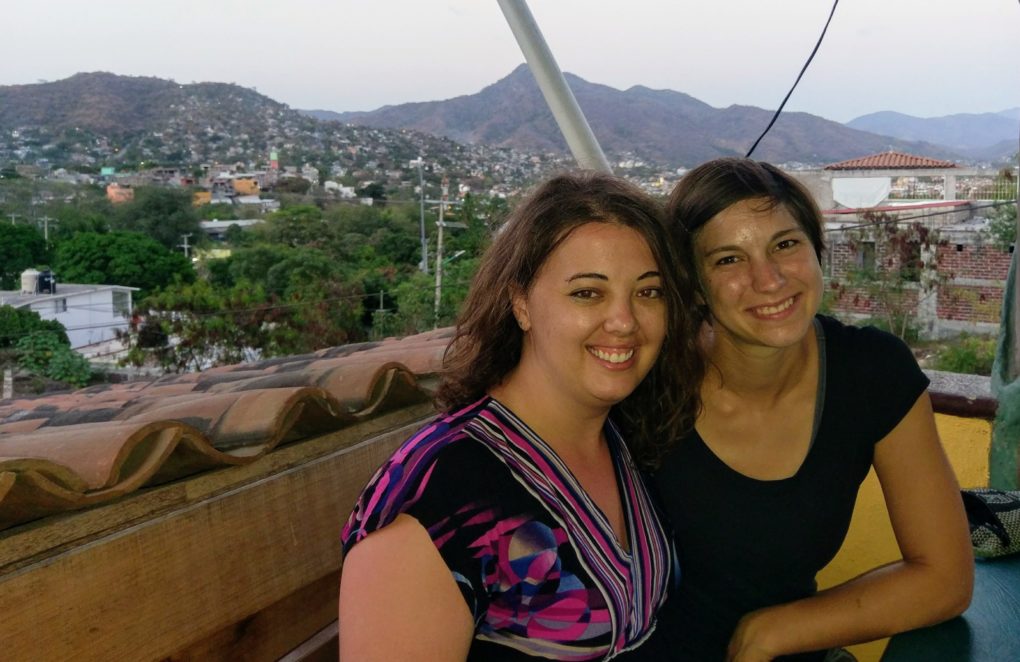 The rest of their stay included lots of delicious meals, chatting late into the evening, and snorkeling at Playa Los Gatos. What a great way to spend a week.
After Steph and Andrew left, I resumed work at some nearby coffee shops and a few Airbnbs that I rented for a day rate. One of my favorite evenings was when Philippe and I happened across a local basketball game near the municipal pier. We bought popcorn, sat in the concrete stands, and watched back-to-back games. Oddly enough, no one really cheered for any of the teams. We followed the lead of everyone around us and didn't pick sides (even though, logically, it seems like we would have wanted to cheer for Zihua).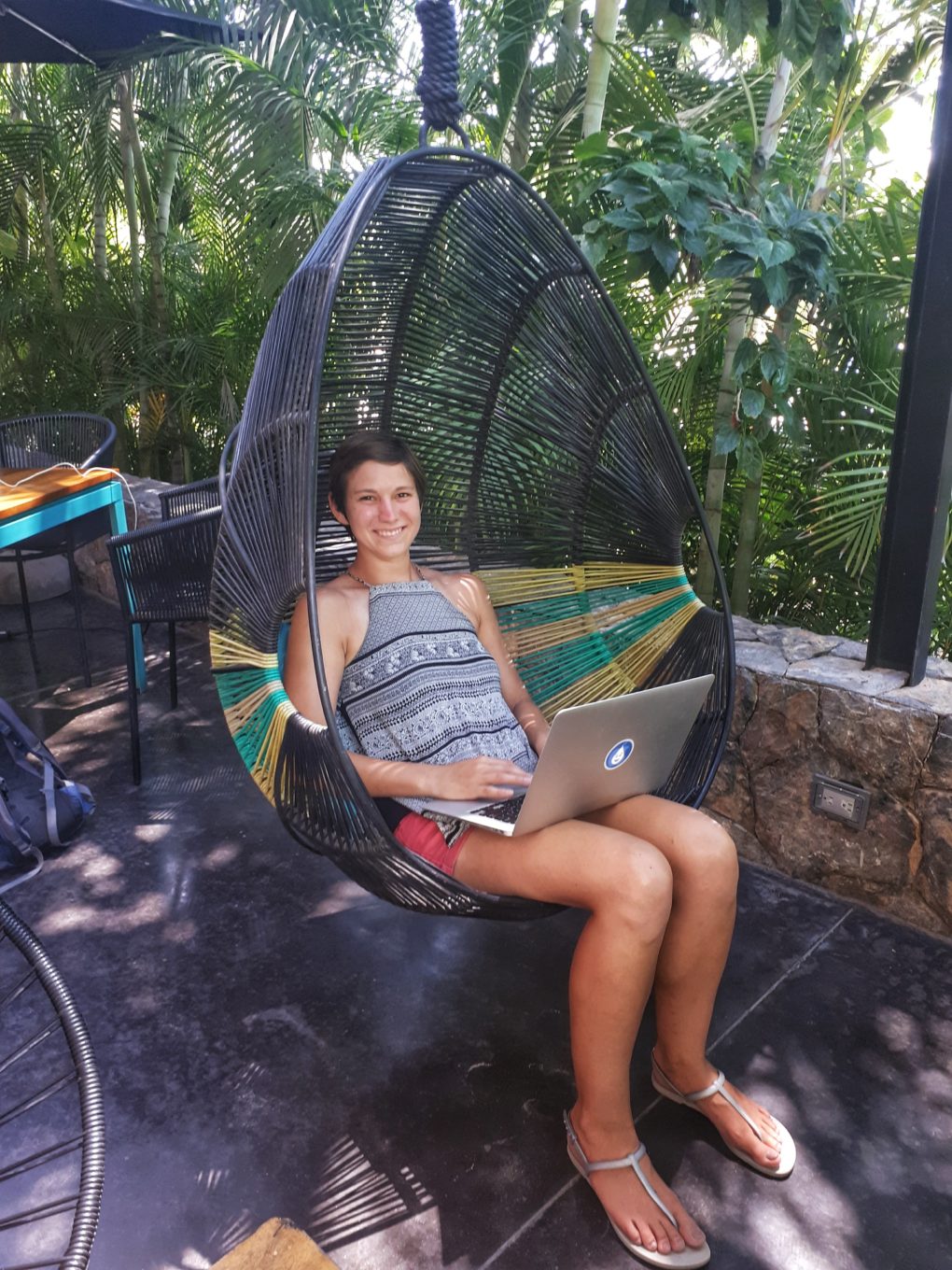 Philippe and I also celebrated our 6-month wedding anniversary by going to a really nice dinner at Tentaciónes. While there, we met a table with four women, three of whom were visiting from Sioux Falls, ID. The fourth woman, Vickie, owns a second home in Zihua with her husband, Ken. We exchanged information, and Philippe, filling his role as Santa Claus, promised them that at 10pm we would "light up our boat like a Christmas tree" so that they could find us in the anchorage. A couple hours later, we stood on deck with Untangled all lit up and spotted Vickie's flashing houselights on the hillside. Sadly, Vickie's friends were flying out the next day, but we invited Vickie and Ken to come to Untangled for drinks a couple evenings later.
We had a small group join us from other boats, plus Vicki and Ken. It's always so nice to meet other cruisers and adventurers – it makes being away from colleagues and established friends a lot less lonely. On Thursday, Vickie and Ken reciprocated. We had a couple cocktails at their beautiful home before heading to one of their favorite restaurants for traditional Thursday Pozole (a Mexican soup made from hominy and garnished with lots of delicious toppings).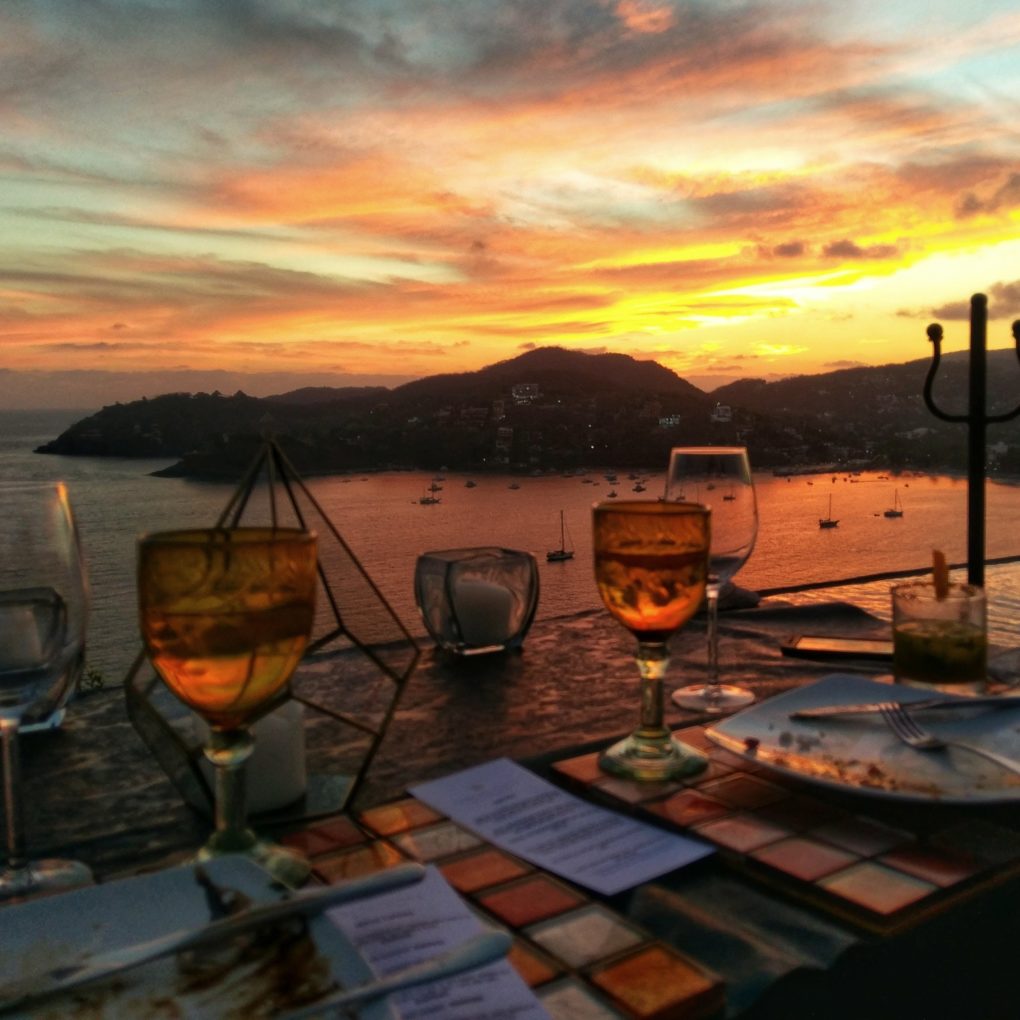 Prior to our departure, Santa Claus delivered some cervezas to Alfonso and his crew. We left Zihuatanejo on Friday afternoon in order to make our longest passage yet to Huatulco. Originally, we planned to stop in Acapulco, but due to security concerns and some less-than-favorable reviews of the marinas, we decided to skip it. The approximately 300 nautical miles to Huatulco was mostly uneventful. We motor-sailed most of the way in extremely calm seas. In an unexpected turn of events, I have fallen in love with night watches. I have never really minded them, but now I genuinely look forward to my three hours of dark, quiet solitude. My watches are bookended by the sunset in the evening and the sunrise in the morning, and I spend my time rediscovering lost passions. I've read more books in the past few months than I have in the past several years. I've been writing again. I've been studying Spanish. It's awesome.