Big changes & a new adventure
Big changes & a new adventure
Last night, Philippe and I laid in bed and tried to recall as many of our favorite trip memories as possible. There was the time we spontaneously ran in the Día de los Muertos 5k in Ensenada. And the time we made pasta from scratch in a calm anchorage in the Sea of Cortez. We swam with whale sharks, explored salt mine ruins, and filled our bellies with tacos, margaritas, and pupusas. We realized that if you get too close to a beached whale you won't be able to get the scent out of your nostrils or the blubber off of your belongings for weeks. We went skinny dipping in bioluminescence and showered on deck during warm, tropical rainstorms in empty anchorages. We saw dolphins, monkeys, sea turtles, crocodiles, boa constrictors, poison dart frogs, sloths, macaws, rays, and countless other animals. We went surfing, drank craft beers in small towns, learned some Spanish, and made friends nearly everywhere we went. We ate Thanksgiving dinner by the pool and celebrated Christmas by shopping for local niños and exchanging books from the cruiser's take-a-book-leave-a-book room. We made bonfires on desolate beaches, explored caves filled with seals, and saw thousands of Blue Footed Boobies on Isla Isabel. It's hard to believe it's all over. After ten and a half months at sea, some unexpected opportunities have led Philippe and I to end our trip early and return to life on land.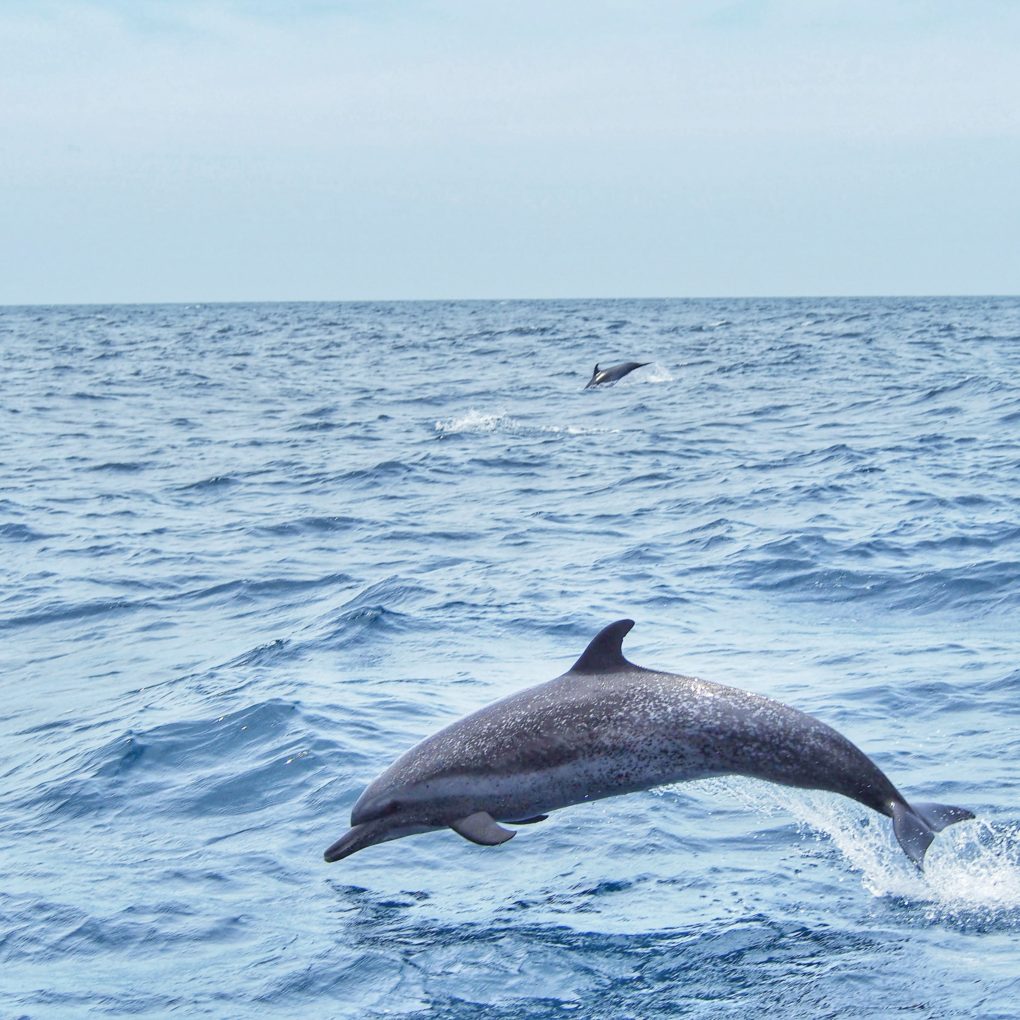 A few weeks ago, I was offered a job that I'm extremely excited about. I wasn't planning to leave WaterSmart, and the decision to resign from a company that has supported and encouraged me was not an easy one. In my new role, I'll be the first Customer Success hire at an early-stage agriculture technology startup, Trace Genomics. At the same time that I was being recruited for that role, Philippe was also being recruited by his former supervisor for a scientist role at Atreca, a cancer therapeutics startup.
Although we'd planned to move to the East Coast after our extended honeymoon adventure, life had other plans for us. We'll be settling back in the Bay Area, just south of the San Francisco airport. Things on Untangled have been quite chaotic for the past few weeks, as we figure out how to get ourselves, our dog, and all of our belongings back to the Bay Area. It has been a logistical puzzle, but the pieces are all falling into place. I am writing this on my flight home. I have a couple more days of work at WaterSmart, and then I'll be running errands, taking delivery of our new-to-us car (an extremely practical VW Jetta sportwagon), and visiting marinas and doggie daycares. Philippe will stick around Golfito until Friday, which will give him an opportunity to prep Untangled and load her onto a cargo ship, M/V Star Lygra. He'll arrive in time to spend a weekend moving our belongings from our Alameda storage unit to our Redwood City storage unit and check into our long-term Airbnb.
We expect Untangled to reach Ensenada, Mexico the first week of September. We're getting quotes to have some work done, since the Baja Naval rates are significantly less expensive than any rates in the US. Much of the work would be cosmetic (topside paint for the deck) or regular maintenance (bottom paint, rebedding hatches), but there are a few additional projects Philippe might want done (replacing some sail track). After a few weeks in the Baja Naval yard, it's likely we hire a delivery captain and a couple crew to sail her back to San Francisco. We would have liked to do the sail ourselves, but with two new jobs, getting the time off didn't seem feasible. With any luck, Untangled will be back in the Bay in early October. We'll have a transient liveaboard slip at Westpoint Harbor for four months, and then hopefully we'll be able to transition to full-time liveaboard status.
It feels unreal that it's coming to an end. In one of the first blog posts I wrote, I mentioned that when things got tough on the boat (which they often did), I tried to repeat the phrase "someday you will miss this" over and over in my head. A background drumbeat of sorts for the moments when I was cold, tired, wet, sweaty, salty, sandy, lonely, and frustrated. There were so many of those moments. But there were also the dolphins, bioluminescence, surfing, tacos, new friends, remote beaches, monkeys, night watches, and sunrises. Ten and a half months of exploring new countries and cultures, of stepping outside our comfort zones, of practicing our teamwork and communication skills.
I am so excited for the next chapter of our life, but when it comes to cruising, I already miss it.