Becoming Boat Owners
Becoming Boat Owners
The first three months of our relationship flew by. We met online in late April, and spent a week sending 1000-word emails back and forth. By the time we finally met, it felt as if we already knew each other. We quickly started spending most of our time together. We filled our weeknights with home cooked meals and silly San Francisco dates, including slackline yoga, California Academy of Science Nightlife, dive-bar darts, and a pretzel cookbook signing. Our weekends were packed with BBQs, hiking with Yuki, concerts, and a great camping trip to Sykes Hot Springs. We weren't yet in love, but we were well on our way.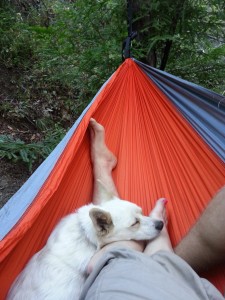 On an average Tuesday in mid-August, 2013, we were standing in the kitchen of my apartment. The conversation started out ordinary, but quickly shifted gears when Philippe turned to me and said, "I'm thinking about buying a boat and living on it." Philippe had never mentioned wanting a boat before, and I was fairly certain he didn't have a whole lot of sailing experience. I'd like to say that my initial reaction was one of complete support and enthusiasm, but alas, it was not. I had never even been on a sailboat before. I don't enjoy swimming. Or being cold. What if Yuki hated the boat? Learning to sail seemed like a daunting, complicated, wet plan that I had little interest in. And even though we were far from moving in together, the thought of a future living on a boat was less than appealing. I spent most of that first night moping around, contemplating what impact this might have on our relationship. I decided there were essentially two options: break up now, or buy into the boat ownership dream.
Clearly, I chose the latter. It still took me several months, numerous conversations, a 10-day sailboat charter in the British Virgin Islands, and some less-than-positive dinghy sailing classes to come around, but eventually I got there. In the meantime, Philippe put countless hours into boat research. He read books about buying boats, maintaining boats, and sailing boats cover-to-cover, sometimes more than once. He scoured YachtWorld, Latitude 38, and Craigslist in hopes of finding "the one". He included me every step of the way, despite my occasional lack of enthusiasm. It took almost a year for us to find Quaesta, now named Untangled. Philippe found her in Nanaimo, British Columbia. He flew up first to assess her structure and seaworthiness; I followed a few days later to confirm that I would be able to live on her.
The next six weeks were a flurry of activity, as Philippe completed stacks of paperwork and made a couple more trips to Nanaimo to take care of the survey, sea trial, closing, and initial repairs. I joined for a weekend of sailing from Nanaimo to Port Angeles, WA, but spent the rest of the time selling all of our stuff and moving out of our beautiful home in San Francisco. I sobbed the entire time Yuki and I took our last walk up the windy city streets and over Bernal Hill, but I think Yuki took the move harder than anyone. He clung to our last few pieces of furniture and struggled to relax without Dad around. Since the boat wasn't in Alameda by the time we needed to vacate our apartment, we lived in the spare bedroom of a good friend for a couple weeks.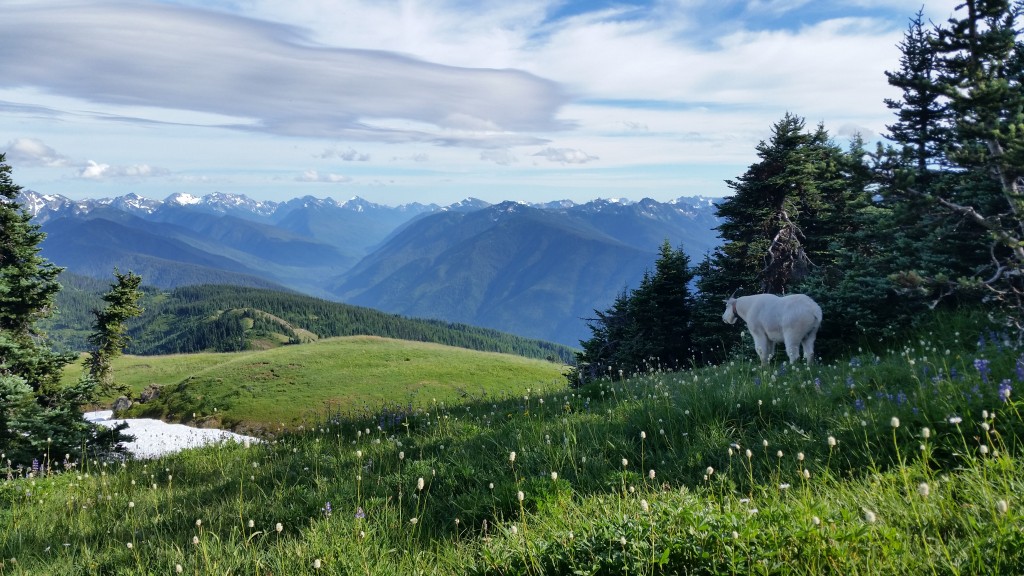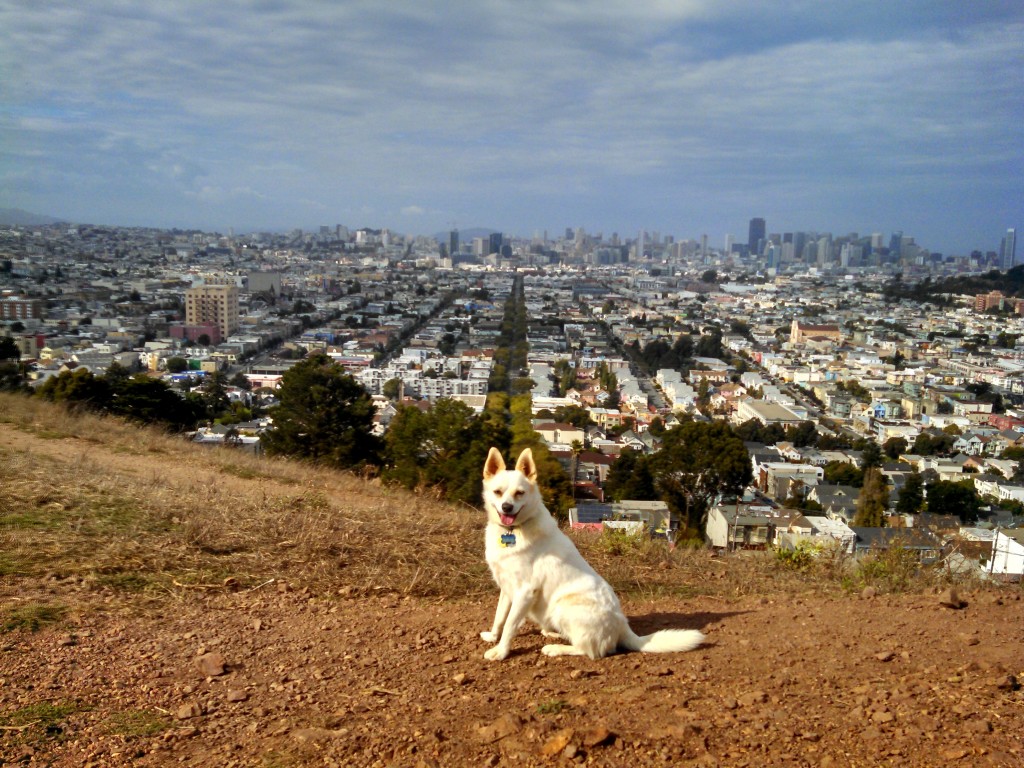 Finally, on October 6, 2014, we were able to breathe a sigh of relief. Around 8pm I sat at the end of our slip as Philippe motored Untangled into her new home. We celebrated with a glass of champagne, and the rest is history.